Editor's note: This post was originally published on 7/11/17 and has been updated for accuracy and comprehension.
The life insurance industry is notoriously behind the times when it comes to technology. But that doesn't mean you should follow the crowd. Technology can help you align sales and marketing, so you can dramatically increase sales.
Use this infographic as a guide to increase your life sales without investing a ton more time or resources.
Keep reading after you check out the infographic.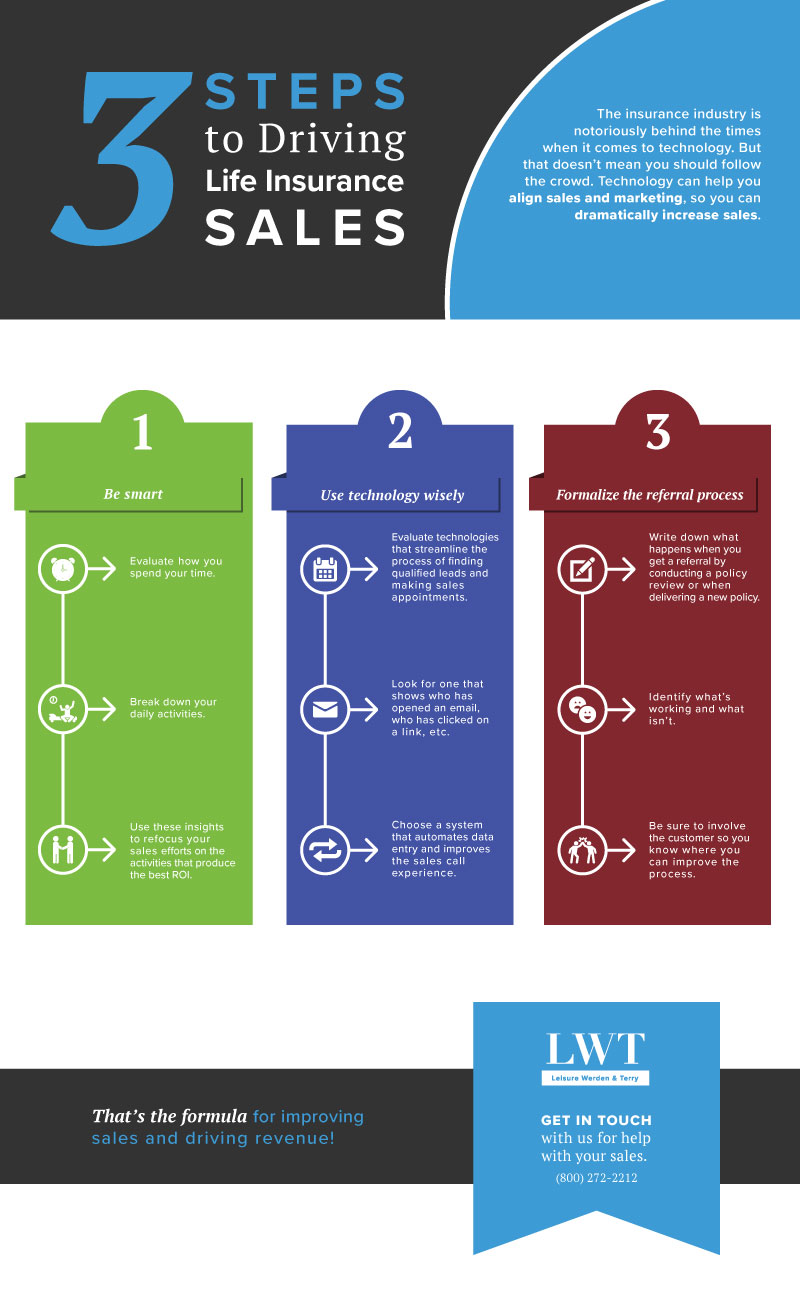 There are three important things you need to know about increasing life insurance sales.
1. Be smart
Don't waste time during your day. When you know how you're spending your time, you'll be more productive.
Break down the activities you do each day and how much time you spend doing them.
You can use these insights to refocus your sales efforts on the activities that are working and producing the best return on your investment.
2. Use technology wisely
Streamlining your processes is critical. Find digital tools that will help you with tasks such as finding qualified leads, making sales appointments, shows you who has opened an email, who has clicked on a link, etc.
You also want to find a system that automates data entry and improves the sales call experience for both you and your prospective clients.
3. Formalize the referral process
Write down what happens when you get a referral by conducting a policy review or when you're delivering a new policy.
Note what's working and what isn't.
Pinpoint areas in which you can improve your process by involving your customer.
Use these steps to boost life insurance sales
Put these three steps to work for you and notice how your processes and systems run more smoothly across the board.
Streamlining means more time in your schedule and more time = more prospecting and more revenue.
Need help evaluating how you spend your time, finding digital tools that make your life easier, or need to tweak your referral process? Get in touch today and find out how Leisure Werden & Terry can assist you.
Share this Image On Your Site