Editor's note: This post was originally published on 1/31/17 and has been updated for accuracy and comprehension.
Your business – and your ability to put food on the table – depends on winning your next life insurance sale.
Once you get the sale, the process starts all over again.
We're spilling the beans on what it takes to increase your life insurance sales, so that every time you're talking to a prospect, you'll significantly boost the chances of getting the sale.
Hint: It has to do with the cover letter.
This infographic spells it out, one step at a time.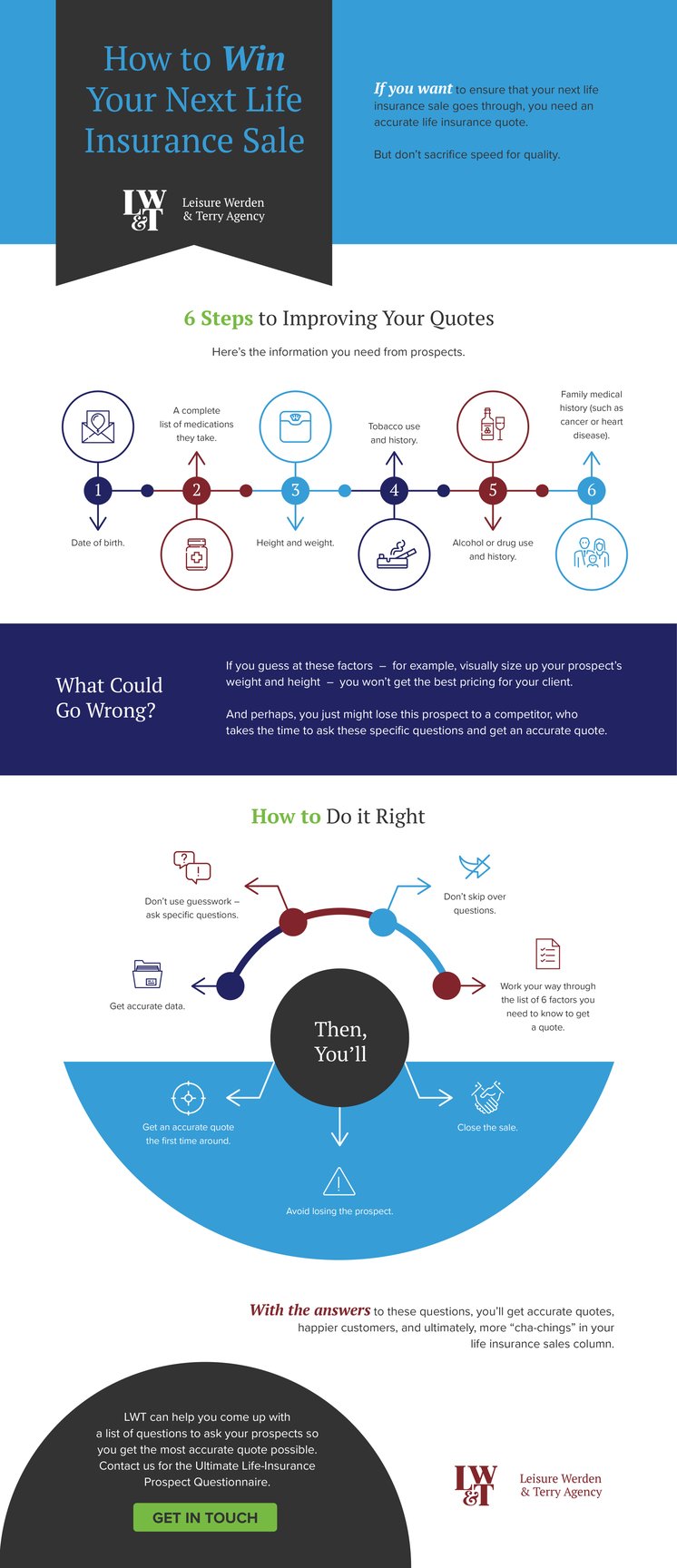 6 Steps to improving your life insurance quotes
You have to get the right information from your prospects. Here's what you need:
Date of birth
A complete list of medications they take.
Height and weight
Tobacco use and history
Alcohol or drug use and history
Family medical history (such as cancer or heart disease)
What could go wrong?
Don't guess. If you misjudge factors like height or weight, you won't get the best pricing for your clients.
Plus, you'll also risk losing the prospect to the competition, who DOES ask all the right questions and gets an accurate quote.
How to do it right
Get accurate data
Ask specific questions – never guess
Don't skip any questions
Take your time to work through the list of six questions
The results
When you get the quote process down correctly – without cutting corners – you'll get an accurate quote the first time, and close the sale.
Share this Image On Your Site